---
---

Key Features:
Easily removes pet hair

No adhesives or tape required
It doesn't need batteries.
100% reusable
Respectful of the environment
Dimensions: 7.5 x 7.7 x 3.2 inches.
Product features:
🐾 Easy to use: Quickly reduces the amount of hair on furniture and clothing by simply moving it back and forth.

🐾 No adhesives or tape: Just open the lid and remove the pet hair without replacing it with a new one.

🐾 NO power source is required.

🐾 You can take it wherever you want.

🐾 100% reusable.

🐾 Friendly material. Designed for ABS body with PP roller and Nylon label brush.

🐾 Can be reused several times. Use a damp cloth to clean it after each use. Do not wash the surface of the brush directly with water.

Are you tired of seeing your pet's hair, dandruff and fluff everywhere on your beautiful sofa?

Having a pet is a great and fun experience, but sometimes it can be difficult to clean its hair all the time. Your pet leaves its footprints everywhere on the sofa, bedding, carpets, chairs, car seats and even clothes.
Using the right cleaning tool can make a big difference. Our pet hair removal tool effortlessly sweeps all the hair, dandruff and lint off your furniture. Simply turn it back and forth; the electrostatic charge immediately attracts your pet's hair and picks it up in a built-in reservoir inside.
Pet Hair Remover is 100% reusable and requires no batteries or power source to save you money in the long run. It's also a great gift for a pet owner friend.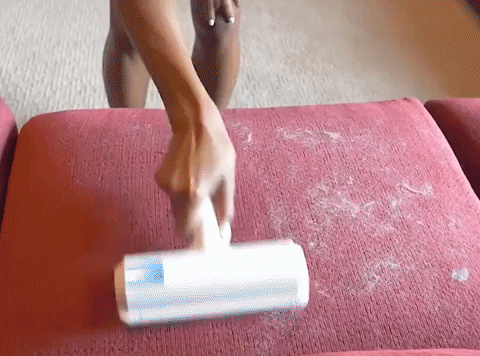 Our guarantee 

Here at Stylish Pet we provide some of the most innovative products in the industry. We are backing up any claim with a 15 business day full risk warranty.

If you do not have a positive experience with our products for ANY reason, we will do SOMETHING to make you 100% satisfied as our customer.

We kwon that buying products online can be scary and daunting al times.
We want you to realize that there is ZERO risk in doing business with us.

We have 24.7.365 email support. Please contact us if you need help.

Click on ADD TO CART to get yours before they run out!
---